COTI, a blockchain-based payment network for merchants, payment service providers, and other organizations, announced today it has added a Binance Chain (BEP2) based solution. The gateway allows consumers to easily pay with their BEP2 tokens.
The solution includes a 'Pay with BEP2' button, that can easily be integrated via a widget onto a merchant's website checkout page. COTI's BEP2 payment infrastructure will enable projects issued on Binance Chain, to add a payment utility to their BEP2 token.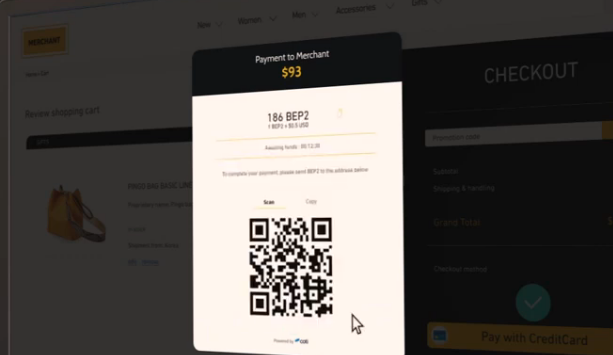 COTI
All BEP2 transactions are mirrored on COTI's Trustchain for transparency. Trustchain also serves as a basis to access loans and other financial products on the COTI platform. Merchants are able to track and manage all of their crypto payments via COTI Pay Business CRM.
Besides supporting BTC, the BEP2 addition comes following last October's release of Cardano support.