Global distributed financial technology Ripple announced today a unique reward system for financial institutions that are the first in their markets to process and promote commercial payments on RippleNet. The reward will come in the form of rebates through the new RippleNet Accelerator Program.
RippleNet, now with over 100 clients is aiming to build on growing network effects. The RippleNet Accelerator Program will be funded by $300 million of XRP from Ripple's XRP holdings.
Volume Rebate of XRP
The Volume Rebate provides license and integration-fee rebates to RippleNet members once they've reached integration and volume milestones by certain deadlines. Depending on the volume processed, these rebates can cover anywhere between 50 to 300 percent of the integration fees and first year's license fees. This rebate — available in XRP or USD — is designed to accelerate adoption and usage of Ripple solutions. Selling restrictions will apply to customers that elect to receive their rebate in XRP to support healthy XRP markets.
Adoption Marketing Incentive
The Adoption Marketing Incentive will match eligible customers' marketing spend when they promote Ripple-powered products and services to their end-customers. Ripple will support participating customers' marketing efforts with tailored marketing content, messaging frameworks and tools, further reducing their marketing costs. This incentive is available on a limited, first-come, first served basis to financial institutions globally and can be earned through XRP or USD. Selling restrictions will apply to customers that elect to receive their rebate in XRP to support healthy XRP markets.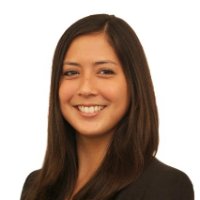 Monica Long, VP of Marketing at Ripple, said:
"We're borrowing a page from the likes of PayPal (with their early days adoption and referral bonuses), implementing incentives to accelerate network effects on RippleNet. Since we're offering the incentives in XRP, we anticipate seeing an added benefit of building an easy on-ramp for institutions to use XRP in their payment flows to lower liquidity cost in the future. Early reception of these XRP incentives in a test phase has been very positive."
Built for enterprise use, XRP offers banks and payment providers a first-ever on-demand liquidity option for cross-border payments. It is the fastest, most scalable digital asset enabling real-time global payments. XRP —  currently the third-largest digital asset by market capitalization —  can eliminate the need for multiple pre-funded nostro accounts, expand a financial institution's reach into new markets, lower FX costs, and improve settlement speed to just a few seconds.
What is RippleNET?
RippleNet is a single, decentralized and global network of banks and payment providers using Ripple's distributed financial technology, which provides real-time messaging, clearing and settlement of financial transactions.
Below is a video on xCurrent, part of the RippleNet offering. XCurrent is an enterprise software solution that banks and other financial institutions currently use to instantly send and receive cross-border payments with end-to-end tracking and bi-directional messaging across RippleNet. Recently, the network added a Rulebook, developed in partnership with the RippleNet Advisory Board to standardize all transactions across the network.