Asheesh Birla, the Vice President of Product at Ripple, the enterprise blockchain solution for global payments has outlined how Ripple's product suite is coming together to support its growing global payment network, now to be known officially as RippleNet.
The network has grown to over 90 customers with 75 commercial deployments currently in progress. Ripple's goal when launched a few years ago was to enable the cross-border sending of money like the way information moves by utilizing blockchain technology.
This year, benefiting from the increased flow of money to the crypto-economy, Ripple's native asset XRP rose almost 4,000% for the first half of the year.
Asheesh stated, "personally, I couldn't be more excited about the potential that Ripple, together with our customers, is bringing to the payments space. We continue to work towards our vision of building the Internet of Value (IoV)."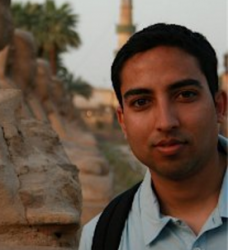 He further said that as the market and Ripple's customer base have evolved, the team has thus taken the opportunity to streamline and grow its product suite to support the company's one single vision of a frictionless experience to send money globally. Details on the network and product updates are below:
RippleNet
Based on customer feedback, Ripple has given its global payments network a name, RippleNet. The team says although this is not new, it simply better reflects the evolution of the growing network that has been building notable momentum.
How to join or use RippleNet
For the institutions who make up the network, Ripple is also announcing they have expanded their suite of offerings to help even more clients tap into RippleNet.
Processing Payments with xCurrent
xCurrent is the new name of Ripple's existing enterprise software solution that banks and other financial institutions currently use to instantly send and receive cross-border payments with end-to-end tracking and bi-directional messaging across RippleNet. Recently, the network added a Rulebook, developed in partnership with the RippleNet Advisory Board to standardize all transactions across the network.
The Interledger Protocol (ILP) is the backbone of the Ripple solution and makes it possible for instant payments to be sent to a variety of different networks. Ripple believes that this is the only way to scale the global network for future demand.
Sourcing Liquidity with xRapid
xRapid is a new product currently being built for payment providers. As the Ripple team has gone out to market with xCurrent, they uncovered an untapped need for a low-cost liquidity solution for emerging markets. xRapid uses XRP to lower the liquidity costs of payments in emerging markets. Product development is still underway with more details to come.
Sending Payments with xVia
xVia is also a new product currently in development. xVia is for those who want to send international payments through a bank or payment provider on RippleNet. xVia offers a standard interface as a simple API that enables users to send global payments with transparency into payment status and attach rich payment information, like invoices.