Luckbox, a crypto-enabled eSports betting platform, announced today it has appointed Quentin Martin as its new Chief Executive Officer.
Martin joined Luckbox as COO in March 2018 and takes over from Lars Lien, who, having led the business to launch in 2019, will now focus on strategy and investment.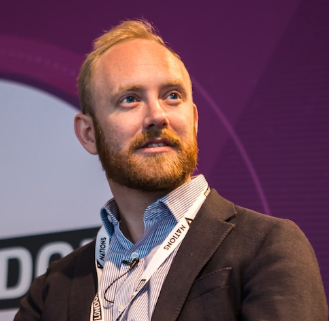 Quentin has vast experience in the gambling sector and was formerly head of social poker at PokerStars; where he previously worked with Luckbox co-founders Lars and Mike Stevens.
"It's such an exciting time for Luckbox and I am thrilled to have the honor of leading our talented and dedicated team. Lars has done a fantastic job in building this company from inception to launch and are now accepting bets from fans in more than 100 countries. My challenge is to build on what we've achieved already and take Luckbox to the next level. We are perfectly positioned to capitalize on the boom in regulated esports betting and it's up to me and the team to make sure we make the most of this opportunity, to grow the business and provide more fans with an awesome esports betting experience."
– Luckbox CEO Quentin Martin
Lars, who has been working on the Luckbox project for more than four years, said, "Quentin is exceptionally qualified for this role. Since he joined the project in 2018, he has done a fantastic job and has shown the strong leadership qualities we knew he had when we appointed him. Luckbox is in safe hands and I wish him every success in the new role."
Last month, Luckbox integrated crypto deposits for all players. This comes in preparation for Luckbox's native token LuckCash (LCK) to be added to the platform later this year.