If you have never heard about or visited BestChange.com, it may be worth a bookmark.
The BestChange website platform monitors exchange rates spanning hundreds of various 'exchangers' and provides users with the information needed to select the best platform to swap their money to and from crypto, digital wallet apps, banking platforms, or cash.
You may have already landed on BestChange.com as the "e-currency" exchanger monitoring website launched over 14 years ago (June 19, 2007). However, since then, the site has now integrated cryptocurrency, which makes finding different exchange possibilities at "the best" rate across its supported crypto-assets easy to navigate.
Aside from informative converter calculators (as shown above), the BestChange service provides its users with a valuable comparison navigation tool to find where to exchange, for example, bitcoin (BTC) for Skrill USD, along with other popular e-wallets and vice versa.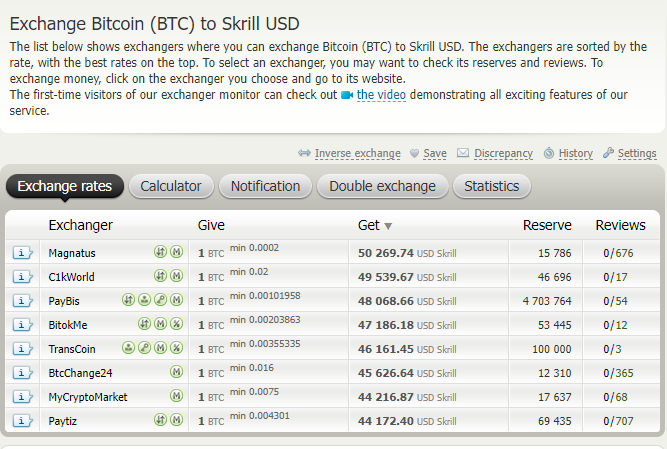 BestChange.com Navigation
When you arrive on the BestChange.com homepage, you can find on the left side a grand list under 'Table' of all the exchange combinations available.
Secondly, you will find 'List' as the next tab, which offers a one-to-one quick exchange selector across all assets and platform integrations (for example, where you can send DASH and receive a UnionPay Card, and the list goes on and on.
The last tab is the 'Popular Tab' which shows what exchanges are trending from users.
It won't take long to learn how to utilize the plethora of tools and information available on the BestChange website, if interested to check out the platform, visit BestChange.com and you can also follow the website on the networks below: