Blockchain application network GoChain has announced a new partnership with PopCom, an automated retail technology company specializing in smart vending and kiosk solutions. PopCom plans to develop a new GoChain-powered product ecosystem that enables cannabis, pharmaceutical and alcohol retailers to automate the sale of government-regulated products and will provide a suite of tools for managing regulated retail sales.
Both companies will explore the possibilities that this application of blockchain brings with respect to PopCom's current client list, including Fortune 500 companies, as well as 18 million vending machines currently targeted by PopCom's software integration team.
PopCom Technology Overview
PopCom will leverage GoChain's fast and cost-effective network along with advancements in biometrics, blockchain, and smart contracts to augment its current automated retail platform into a "2.0" version for regulated retail, powering machine-driven transactions in a secure and compliant way.
While the company intends to release the technology first as a turnkey vending solution, the software will be built with the intent to integrate with 18 million vending machines and kiosks worldwide, bringing blockchain to the helm of new retail technology.
[perfectpullquote align="full" bordertop="false" cite="Dawn Dickson, PopCom CEO" link="" color="" class="" size=""]"We've spent the last year seeking great partners in blockchain, and we're proud to work with the talented team at GoChain. Uniting a very exciting application of blockchain technology like PopCom with a fast and powerful network infrastructure like GoChain could pave the way for blockchain to finally become part of the public's everyday lives."[/perfectpullquote]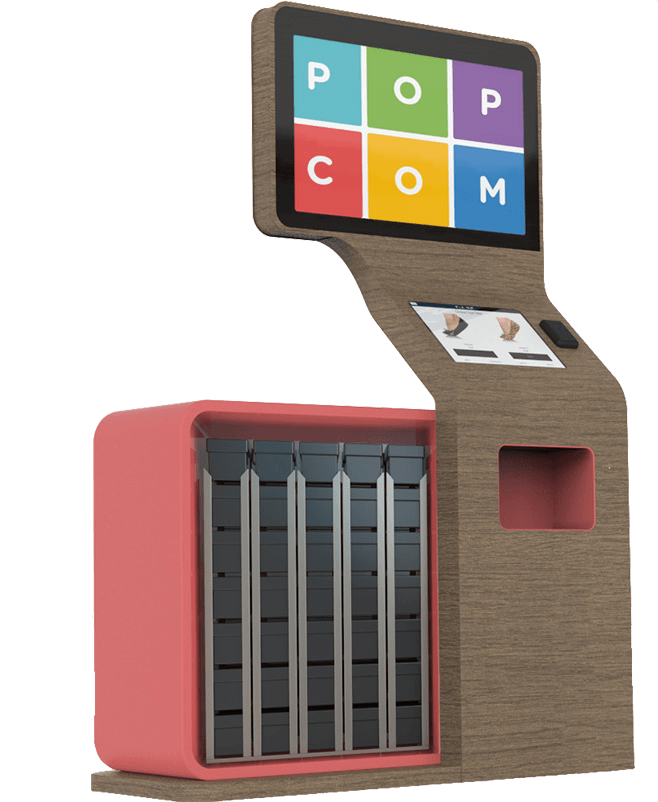 PopCom plans to use the full spectrum of GoChain's enterprise offering to enable better consumer access in markets like cannabis, pharma, and alcohol while still preserving privacy and compliance. This partnership comes at a suitable time for both companies with several favorable landmark governmental policy changes happening in the cannabis and healthcare industries, such as Canada's recent announcement of the full legalization of recreational cannabis and the very first FDA approval of a marijuana-based prescription.
For licensed cannabis retailers, PopCom's plans to implement compliance features, including inventory track-and-trace, displaying dosage information to customers, and providing thorough audit records. Machine-driven cannabis purchases are a promising way to reduce business risk and costs associated with the complicated cannabis compliance landscape.
With the intention to service the entire regulated retail market, PopCom is planning technology pilots and rollouts starting with cannabis and pharmaceuticals in Q4 2019. It is the company's intent to eventually power all machine-driven transactions in the retail space with blockchain, with a strong technology platform built on GoChain. The company is inviting forward-thinking investors to join them in bringing their technology to retail via their Security Token Offering (STO)–a public fundraising round that allows anyone to invest in the future of retail through StartEngine.